Episodes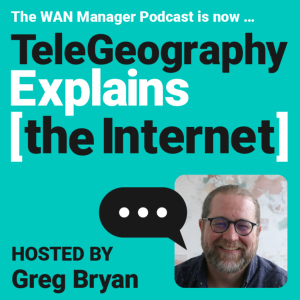 Tuesday May 03, 2022
Tuesday May 03, 2022
Our readers likely know about NaaS: cloud-based network architecture that allows a WAN manager to stitch together different enterprise network components in a self-service, automated way.
At the WAN Manager Podcast, we've been watching the ways in which NaaS has emerged as specific products/solutions from vendors, as well as how it integrates with existing WAN strategies from the enterprise side.
Of course, there's a lot to cut through in terms of how vendors present their services to the market—and what enterprises can actually adopt right now to solve specific problems. 
It only seemed fitting that we welcome back Jason Gintert, CTO and Co-Founder of WAN Dynamics, to the pod to break it all down.
Come for the network-as-a-service talk, stay for Greg's proposed new pronunciation of "NaaS" and the pair's take on if the private WAN is disappearing (gasp).


From This Episode