Episodes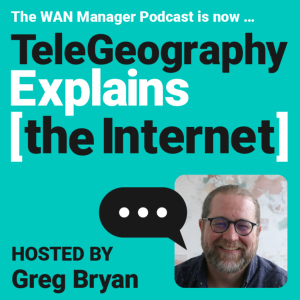 Tuesday Jan 17, 2023
Tuesday Jan 17, 2023
This week's guest on TeleGeography Explains the Internet has a deep history in networking.
Khalid Raza was involved in some of the earliest large-scale MPLS deployments. Then, after seeing the limitations of MPLS, he co-founded Viptela–diving head-first into the SD-WAN revolution.
Khalid is now the Founder and CEO of Graphiant, a Silicon Valley-based startup. In this interview, he describes how enterprise networks have changed and why we need an approach beyond MPLS and SD-WAN.
We also discuss the origin of Graphiant, its approach to solving modern network problems, and how it differentiates itself from other NaaS and WAN services in the current market.
Of course, you can't talk about networking without talking about security, so that comes up as well. We also look at how Khalid sees enterprise networks developing in the years to come.