Episodes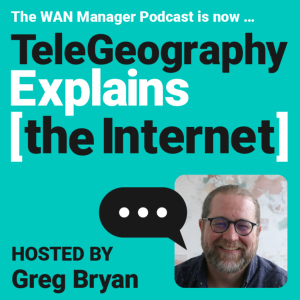 Tuesday Feb 07, 2023
Tuesday Feb 07, 2023
Why has it taken us this long to welcome Senior Research Manager Paul Brodsky—an A+ podcast guest—to TeleGeography Explains the Internet?
We brought Paul on to discuss our most recent voice report, but we couldn't help getting into a whole lot more. We talk about the history of telecom and how voice and internet networks compare—and how that is impacting voice traffic and revenue. 
The conversation also covers the cash cow that voice once was and what's happening now. Voice enthusiasts will appreciate that we get into the history of OTT and VoIP technologies and how they've disrupted the market. And we couldn't leave out mobile, especially as Paul came to TeleGeography from a mobile provider.
From This Episode: