Episodes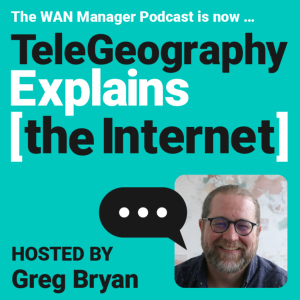 Tuesday Feb 21, 2023
Tuesday Feb 21, 2023
Rohan Singh knew his future was in networking and communication when he saw his first network diagram at around 12 years old. That's probably why he feels like he's been involved in networking for most of his life.
Now Vice President of Client Services at Marlabs, Rohan joined us at TeleGeography Explains the Internet to talk about all that goes into the modern digital transformation.
While we had a lot to say about WAN optimization and partner ecosystems, it was getting into the future of networking that makes this episode special.
Rohan shared his insight on what the market needs in its future infrastructure professionals, from training considerations to getting young developers and computer science students interested in networking. 
Come for the data center migration talk, stay for the thoughtful musings on the future of the industry. 
From This Episode: