Episodes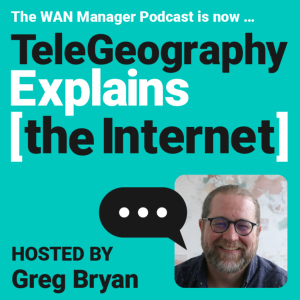 Tuesday Mar 14, 2023
Tuesday Mar 14, 2023
Meet Aaron Chan, Founder and Managing Partner at Recurve Capital. As an investor in the "technology media and telecom" space—or "TMT" as they say in finance circles—Aaron has something of an outside perspective.
In this episode, we discuss how investors view the telecom industry and how Aaron classifies publicly traded telecom companies.
You'll hear Aaron's view of the long-term profitability of network operators and what he looks for in making investment decisions in the telecom space. We also talked about the future of the industry, what might lead to competitive advantage for some companies, and how long that might last.
From This Episode:
Disclaimer: This podcast expresses the views of its participants only as of the date indicated, which are subject to change without update and may not represent the views of Recurve Capital LLC [("Recurve")]. Recurve makes no representation that any past securities performance discussed should be an indication of future results.

This podcast does not constitute investment advice, or any offer to sell or buy securities or other investment products. Recurve or its affiliates may from time to time have positions in the securities discussed, which do not represent all of the securities purchased, sold or recommended by Recurve to its advisory clients.